Use coupon code BOCCYBER from Friday 11/25/11 through Monday 11/28/11.
You can even get the above pendant set in any of these colors: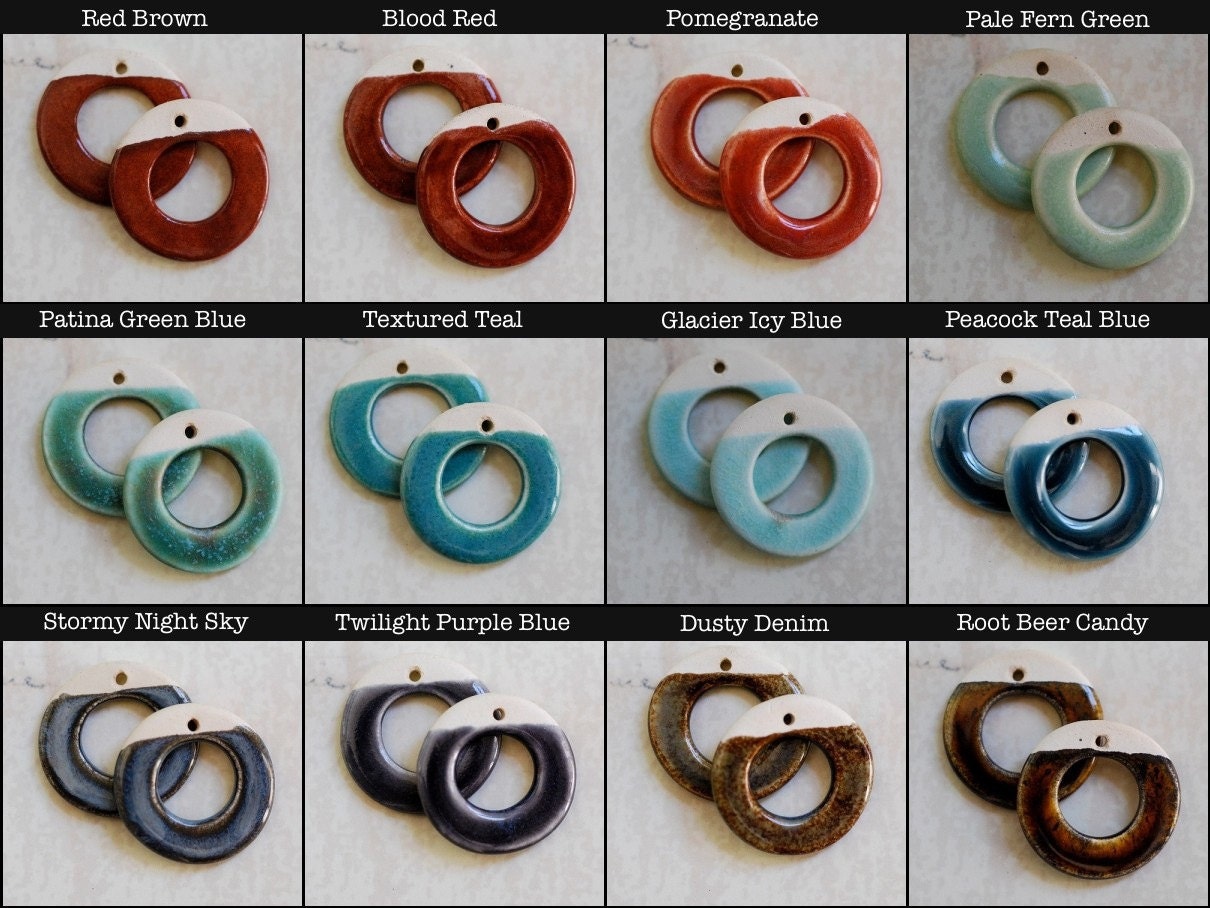 Not into such an angular piece?
How about this one in any of the above colors?
It's easy to do…
Jump over to
my Etsy shop
, pick your piece, use
BOCCYBER
in your shopping cart when checking out for the 20% off, then leave me a message in the message to seller for what color you would like this in…
And now for a little about my Thanksgiving potatoes:
60lbs of potatoes…
I bought 6 bags on sale one day and didn't realize that my Mother-In-Law had picked up just as many for me to use to make the family's portion for Thanksgiving dinner.
My food contribution to Thanksgiving dinner is mashed potatoes (I LOVE making them)...
I always used to love to peel the potatoes for my mom on Thanksgiving.
It was one of the little jobs she gave me to do.
I loved hanging out in the kitchen with her watching the Macy's parade...
After my mom passed, my sister and I started to make the mashed potatoes.
My sister suggested that I add salt, minced garlic, minced onion and chives to the water during boiling for added flavor - YUM!
My step-mom always made the most tasty mashed potatoes.
For a 5 lb bag, she uses a stick of butter, cream cheese with chives & evaporated milk - salt to taste.
Talk about light and whipped creamy mashed potatoes!
So with those 60lbs of potatoes I was happy to peel and cook three in three different batches so I could make mashed potatoes for my kids school's Thanksgiving lunch.
Make enough for three dinners with lots of family (we only went to one dinner thank goodness), extras for my siblings so they could have some with their leftover turkey…
And I've got a few potatoes left in the bag that I'm going to cook up in a veggie soup.
Then there is the pumpkin pie (I doubled this recipe and added 1/2 tsp of nutmeg to the doubled batch).
My mom always made the best pumpkin muffins with cream cheese icing.
I'm not quite there yet, but soon I'm sure.
So for now - 6 pumpkin pies in the last couple of days...
I decided that since I had some left over pumpkin puree, that I would check out
the website
on the Libby's Can for some recipes, and came across this: Pumpkin pie covered with Yellow cake mix & pecans (aka:
Libby's Easy Pumpkin Crumb Cake
).
The recipe called for 1/2 c. pecans - but I went a bit overboard.
In my world - when there are pecans on a dessert - there are never really enough pecans…
I've got to admit that with all the stuff going on within my family and "health" issues and deaths (3 since August) cooking like this has become a bit of an escape for me.
I really think I need to get out of the kitchen and back into the studio for a bit.
It will help me not get back up that extra size I went down last year…
Which is scarily getting close. Ugh!
I enjoyed every bite as it went in though…
Thank you all so very much for all your continued support!
Hope you have time to spend with family and friends and realize what you are Thankful for in life.